Zonal : Chillers on the Thresh
Zonal Screen Cap
Zonal was a 90s style rail shooter based off of my short film Orion Beach. It was also the first video game I've created. I built this demo with Ben Vance(creator of Irrational Exuberance), composer Zach Robinson, and Will Wiesenfeld of the band Baths.
The object of the game was to 'chill out' a hoard of 'stressed out' island dwellers while cruising through epic environments on jet skis.
Click to play the screen cap.
Pttnd Concept art
Here's some concept art of the secret boss at the end of the first level.
His name is Pttnd, a pretentiously hard name to pronounce. He rides a yacht around the Menace Canals and has a 3d printing gun that fires very basic furniture and culturally appropriated iconography. His rich dad funded his asinine startup. You must stop him from gentrifying Menace Beach!
Forshura Model
Here's some concept art of the mentor character who's dialogue helps you learn how to play well. He is a broken piece of ancient AI tech that you need to collect various pieces of throughout the game. He's also very high.
Post-Rock Model
Post-Rock is an underground rock demon who tries to bar you from exiting the secret underground temple. He makes really annoying rock puns and sometimes some very vulgar sexual innuendos. He sucks and needs to chill out a bit.
Gameplay Render Test
We applied some materials, shaders, lighting effects, and post filters to very a chill and psychedelic look.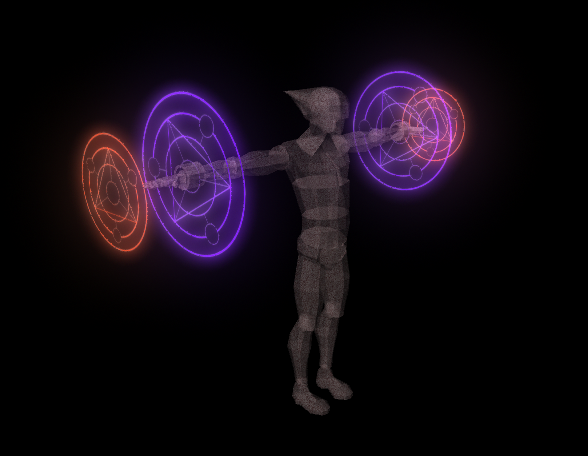 Hover Bike Enemy
Here's a vfx test of one of the villains in the game.
Segway-Riding Business Man
Here's a pose made for one of the villains in the game.
Fisherman
Here's a model and rig of a fisherman enemy.
Gerridae Model
Here's a model of a water skipping enemy.
Gerridae 4-View
Here's a multiple viewport of the enemy.